Allure

Frequency
Monthly
Company
Advance Publications
Country

United States

Language

English

Website

Allure is a U.S. women's beauty magazine, published monthly by Conde Nast in New York City. It was founded in 1991 by editor in chief Linda Wells, who has been at the helm of the magazine ever since. A signature of the magazine is its annual Best of Beauty awards—accolades given in the October issue to beauty products deemed the best by magazine staff.
Demi Lovato appeared in the January 2015 issue of Allure with Jennifer Anniston being the cover star, as well as being the cover star for the February 2016 issue of Allure.
2015
Background
"For our January issue, we played dress-up with Demi Lovato for a stunningly beautiful (if we do say so ourselves) photo shoot. In the picture above, the singer shows off her natural freckles—she was wearing barely any makeup and no foundation for the shoot—her awesome undercut, and a killer ear cuff by Alexis Bittar. Lovato also opened up to Allure's Danielle Pergament in her interview, speaking out about her past, her beauty routine, and the new life chapter she's beginning.
After struggling with bullying, drugs, and bulimia, Lovato cleaned up in 2011 and has since spoken candidly about her problems. "I acknowledge the past," she told Pergament. "Yes, it happened, but I've told this story a million and one times. It's time for a new chapter in my life.""
Gallery
Videos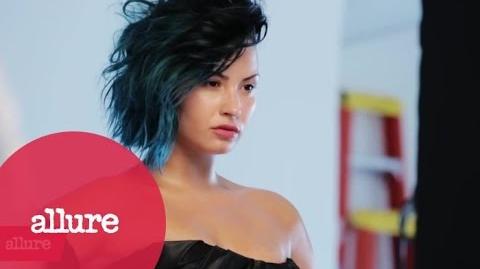 2016
Background
TBA
Gallery
Videos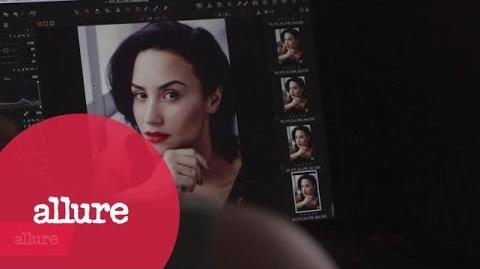 Ad blocker interference detected!
Wikia is a free-to-use site that makes money from advertising. We have a modified experience for viewers using ad blockers

Wikia is not accessible if you've made further modifications. Remove the custom ad blocker rule(s) and the page will load as expected.