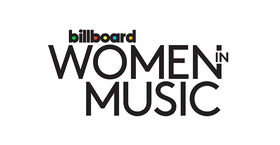 Billboard Women in Music
is an honorary award show by music magazine "Billboard", honoring all women for their contribution in the music industry.
2015
Demi Lovato was honored for the award of "Rulebreaker" at the award show on December 11, 2015. She also performed the song Stone Cold at the award show.
Quotes
"

It's not intentional and that's what's awesome – people see it

"

—Demi when receiving her reward
"

I'm not a public speaker by any means, I'm a singer, and so this might be a little awkward

"

—Demi at the award show
"

Because for the first time in my life and my career, I've grown to know who I am as a person and as an artist

"

—Demi being honored for "Rulebreaker"
Videos
Ad blocker interference detected!
Wikia is a free-to-use site that makes money from advertising. We have a modified experience for viewers using ad blockers

Wikia is not accessible if you've made further modifications. Remove the custom ad blocker rule(s) and the page will load as expected.