This is the list of how Demi Lovato celebrated her birthdays.
16th Birthday
Demi spent her 16th birthday at Applebee's.
17th Birthday
Demi threw a party for her 17th birthday.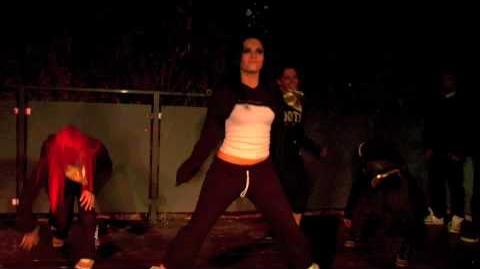 18th Birthday
Jonas Brothers
attended her birthday party.
[1]
19th Birthday
Tiffany Thornton
and Hunter Parrish.
[2]
20th Birthday
[3]
21st Birthday
"

Birthdays are all about celebrating life, and people are very blessed to even make it to 21, So the last thing I think anyone should be doing on their birthday is poisoning themselves [by drinking].

"

—

Demi

told Philadelphia's Mix 106.1.
On 22 August 2013, Demi tweeted that one person gave her a goat for her birthday.[4]
22nd Birthday
Wilmer Valderrama
at Disneyland.
[5]
23rd Birthday
Batman
after the death of her previous puppy
Buddy
.
[6]
References
Ad blocker interference detected!
Wikia is a free-to-use site that makes money from advertising. We have a modified experience for viewers using ad blockers

Wikia is not accessible if you've made further modifications. Remove the custom ad blocker rule(s) and the page will load as expected.