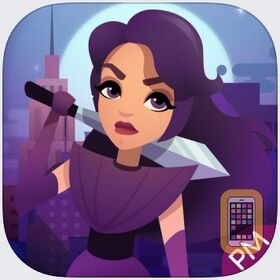 Demi Lovato: Zombarazzie Adventure
is a mobile game app released by
Demi Lovato
in partnership with
Philymack Games
. It was released worldwide on October 27, 2016. This is Lovato's second mobile game.
Description
"Demi Lovato - Zombarazzie Adventure is an epic match three puzzle game that will keep you addicted in seconds. Help Demi and her dog slay hoards of Zombarazzie (Zombie-Paparazzi) that are always chasing her wherever she goes. Destroy the Zombarazzie in 100 levels (more on the way) and fight for the highest score." [1]
Gallery
Videos
References
Ad blocker interference detected!
Wikia is a free-to-use site that makes money from advertising. We have a modified experience for viewers using ad blockers

Wikia is not accessible if you've made further modifications. Remove the custom ad blocker rule(s) and the page will load as expected.