Dionne Bromfield

Singer

Biographical Information
Birth Name:
Dionne Julia Bromfield
Date of Birth:
February 1, 1996
Years active:
2009–present
Genres:
Soul, neo soul, R&B, jazz, hip-hop, reggae
Other Occupations:
Singer-songwriter, presenter, television personality
Relationship with Demi
Highlights:
Relevant Pages

GALLERY
Dionne Julia Bromfield is a British soul singer/songwriter and TV presenter. Bromfield's debut album, Introducing Dionne Bromfield, was released in 2009 by Amy Winehouse's Lioness Records label. She first came to public attention after performing on the British TV show, Strictly Come Dancing with Amy Winehouse on backing vocals. She is known for being one of the presenters on Friday Download.
Relation with Demi
She interviewed Demi Lovato on Friday Download.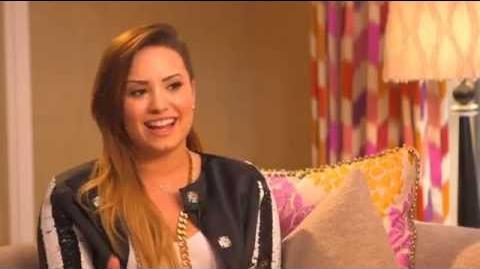 Ad blocker interference detected!
Wikia is a free-to-use site that makes money from advertising. We have a modified experience for viewers using ad blockers

Wikia is not accessible if you've made further modifications. Remove the custom ad blocker rule(s) and the page will load as expected.